Item request has been placed!
×
Item request cannot be made.
×
Processing Request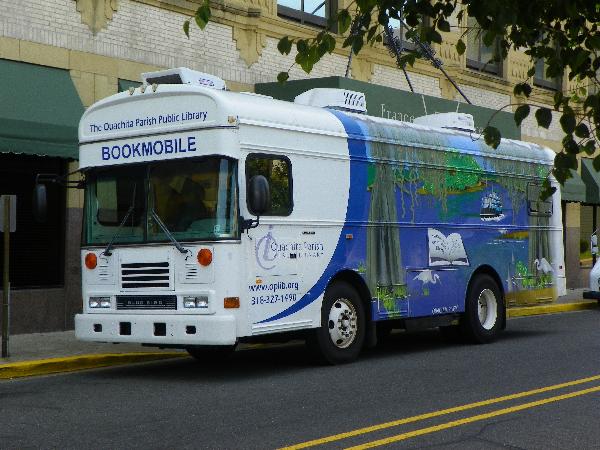 Bookmobile Branch Library
1800 Stubbs Avenue
Monroe, LA 71201
Phone: 318.327.1490 ext. 3019
Fax: 318.327.3443
Peak Children's Hours
August - May: 3 p.m. - 7 p.m.
June - July: 9-11 a.m. and 2-4 p.m.
Route
Due to COVID-19 precautions, the bookmobile is not currently running a route. For details on the Library's coronavirus response, click here.
Contact
Email kdemoss@oplib.org to contact the branch manager.