Programs, Tours and Tutorials
Item request has been placed!
×
Item request cannot be made.
×
Processing Request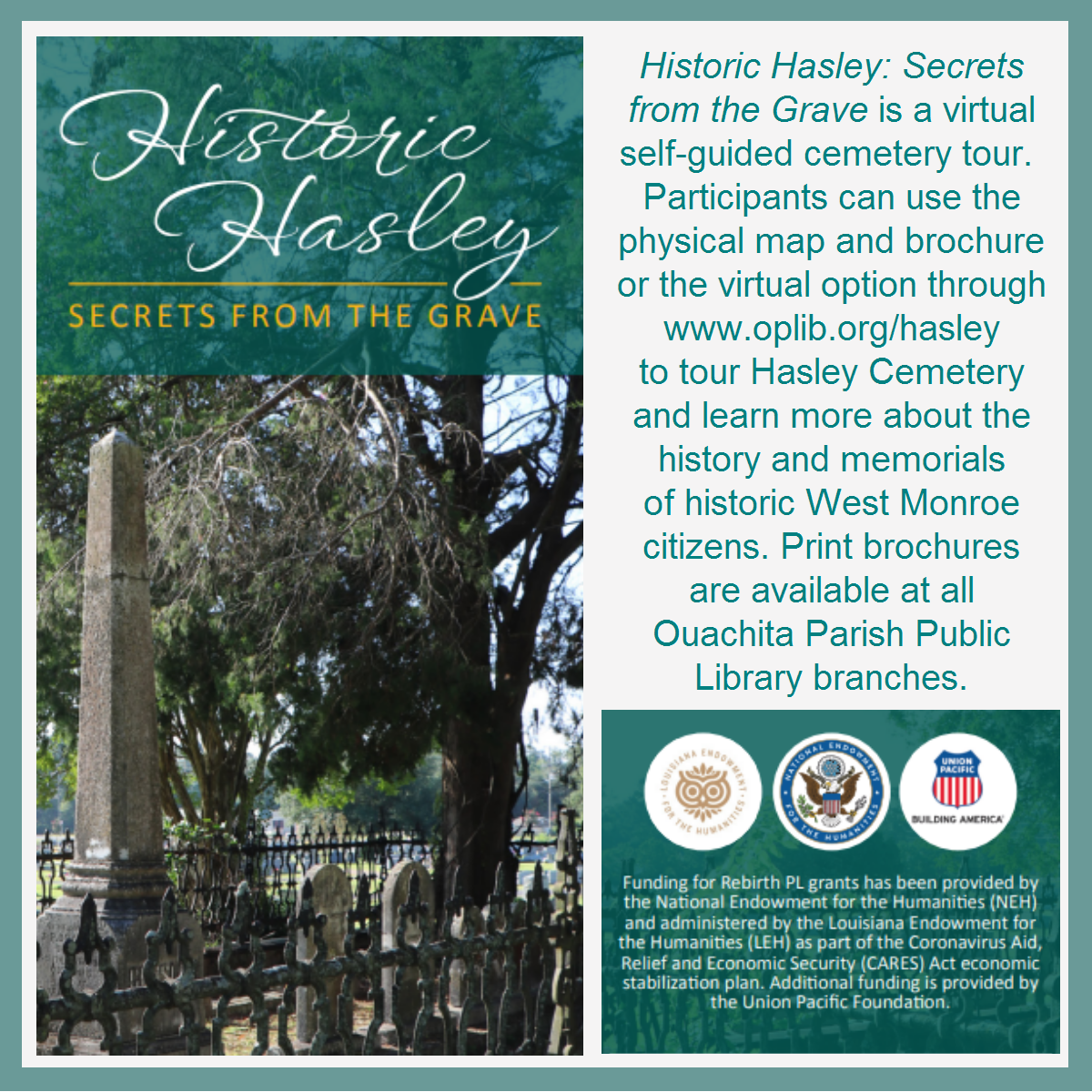 Click on the link above to access the Historic Hasley: Secrets from the Grave website. The Ouachita Parish Public Library received a Rebirth grant in the fall of 2020 to create this virtual self-guided tour of West Monroe's Hasley Cemetery. Funds were part of the Coronavirus Aid, Relief and Economic Security (CARES) Act economic stabilization plan and were provided by the National Endowment for the Humanities, the Union Pacific Foundation and the Louisiana Endowment for the Humanities. Print copies of the brochure are available at all library branches. The tour provides information on the cemetery, the earliest known gravesites, monument composition and care and videos with biographical information on a few of the men and women buried there who contributed to Ouachita Parish History.  
Ouachita Parish Public Library Anniversary Video